Due to the weather forecast we will have the color run tomorrow, Monday, 5/23. Please send a set of old clothes and pair of old shoes that may get stained.
A huge thank you goes out to our school nurses, Donna and Kim!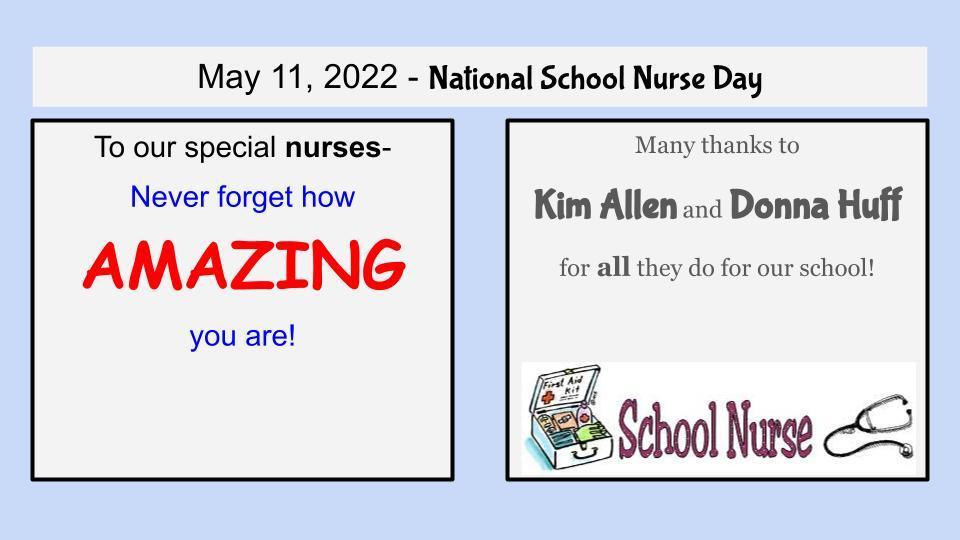 Teachers are the heart of our school. Today, at the heart of Teacher Appreciation Week, is Teacher Appreciation Day. We recognize all the hard work and long hours our teachers invest in our students. We acknowledge the "over and above" they expend to make a difference. We thank them for the impact they make because they put in more than they have to and a little bit of their heart in every student. We love our teachers! Thank you for loving our students! South Crawford Elementary has the very best around!!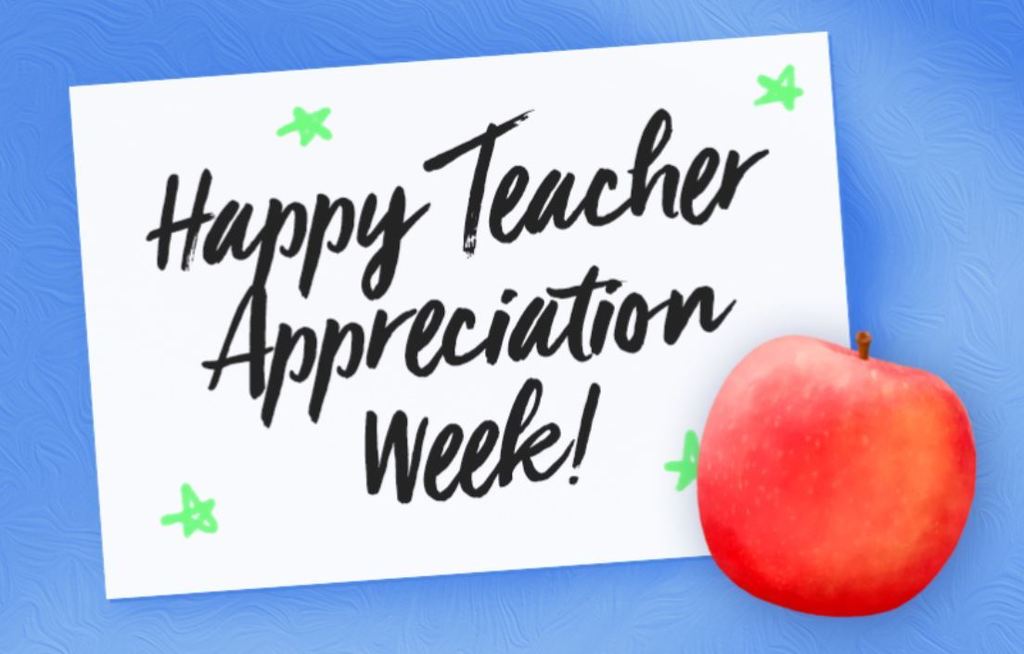 REMINDERS: Next week is Teacher Appreciation Week! Please see the picture for details. Tuesday, May 3, is an eLearning Day due to Elections. Assignments will be due on Friday, May 6 or the student will receive an unexcused absence for Tuesday. Wednesday is the County Track Meet at CCHS at 5:00. Our track teams have been very successful this year!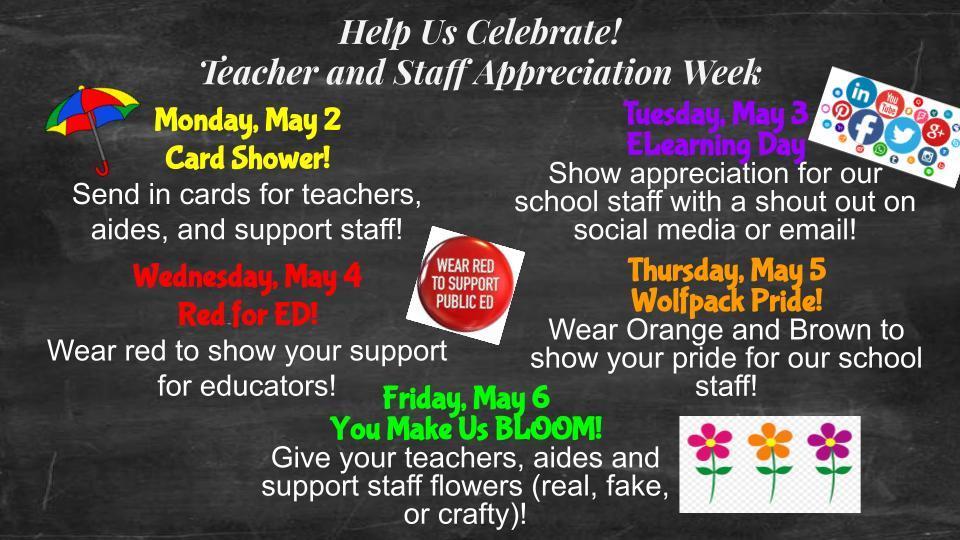 Happy Secretary's Day!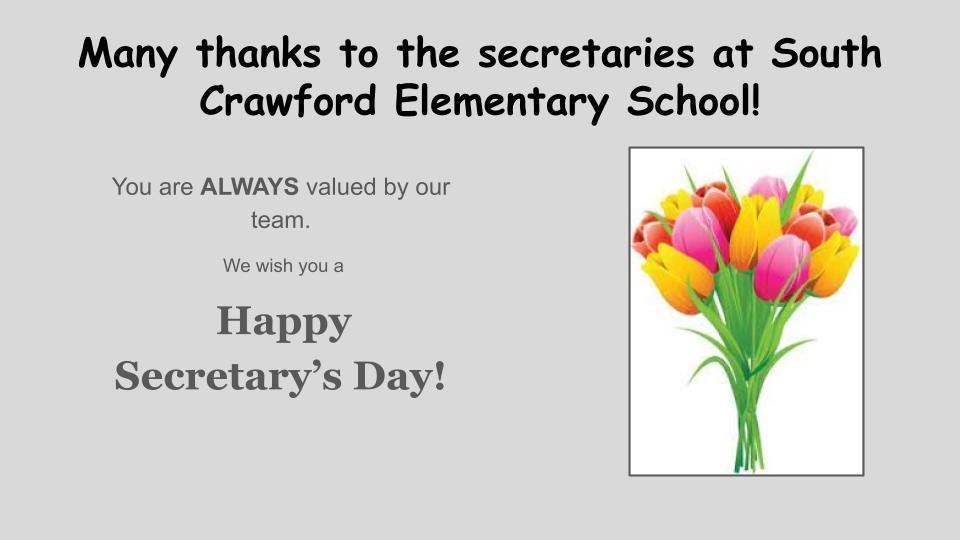 This is a reminder that students in grades 3-5 will be completing ILEARN Math assessments this week. Please ensure they get plenty of rest! Also, students who are dropped off in the mornings should be dropped off from 7:45 to 8:00. Students are considered tardy to school if they arrive after 8:00. In addition, this will prevent traffic congestion with special transportation buses in our parking lot. Thank you so much for your help and understanding!

The elementary track meet scheduled for tonight has been rescheduled for Thursday, April 21 at 5:00 due to weather.

2022 SCE Poster Contest Winners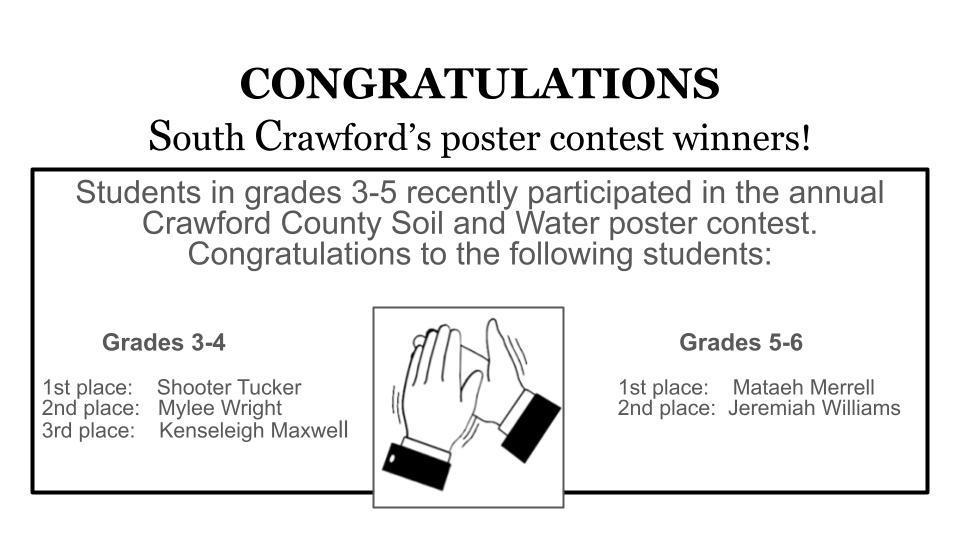 Don't forget to spring forward!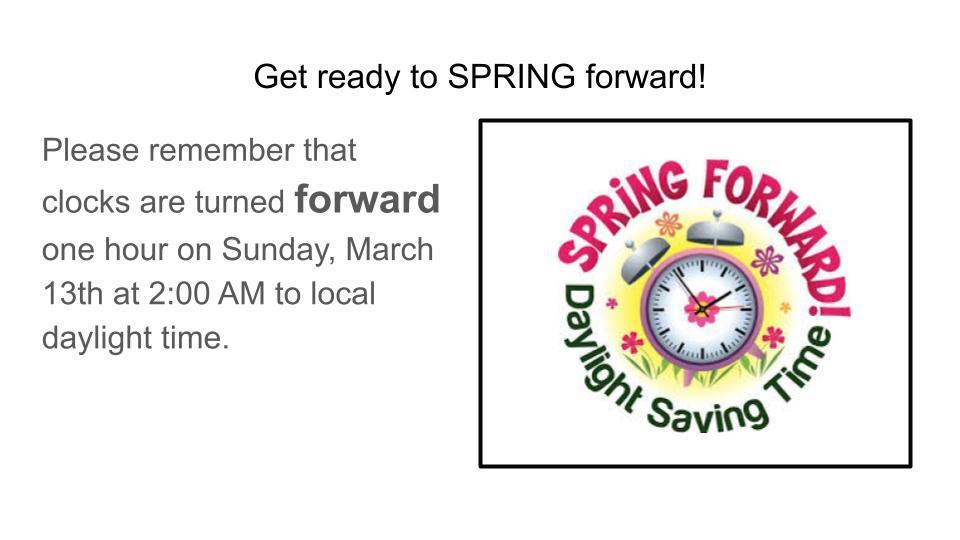 Celebrate Read Across America with South Crawford Elementary!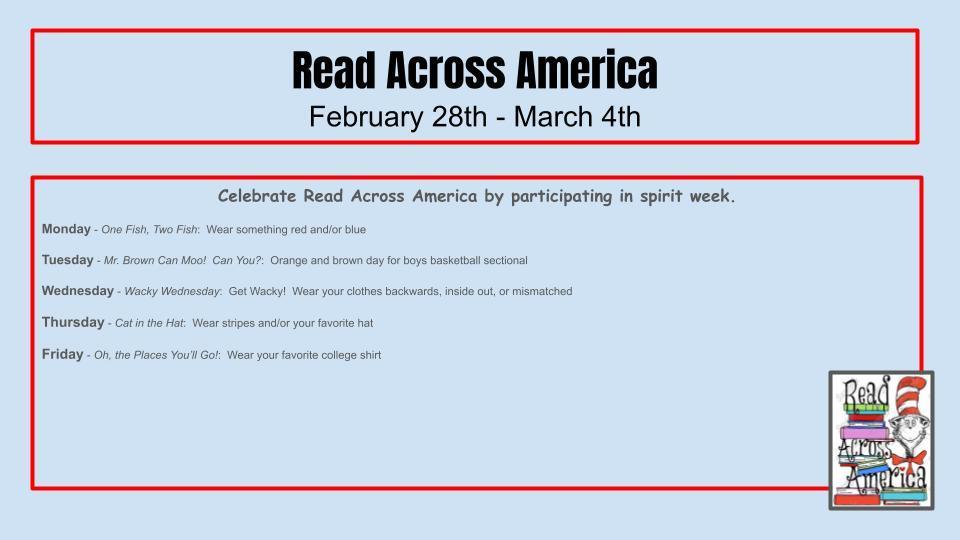 Kindergarten Round Up is this week! All students who plan to attend Kindergarten in August must pre-register this week at South Crawford Elementary. Students must be 5 by August 1, 2022. Parents must bring birth certificate, immunization record, proof of address, and social security card. Call 812-739-2210 if you have any questions.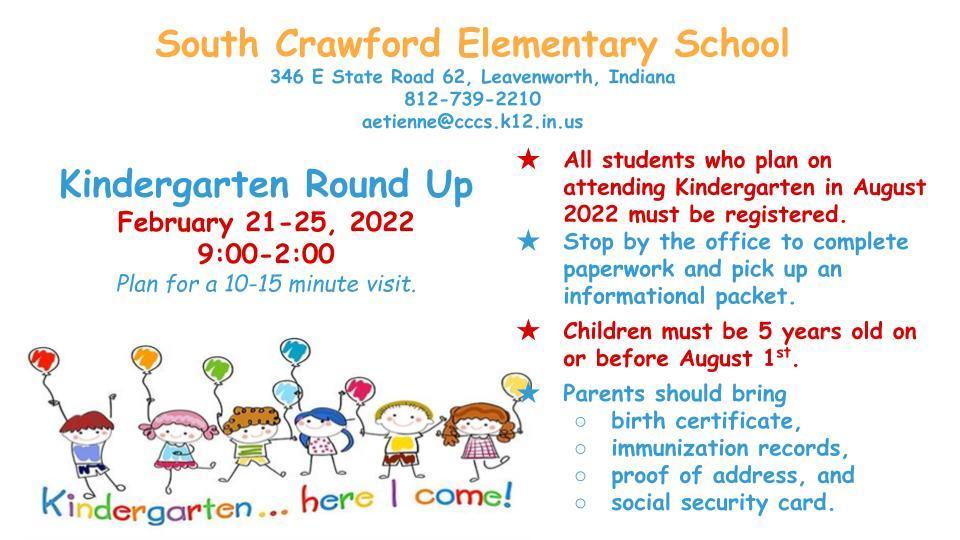 Celebrate The Love of Reading at SCE!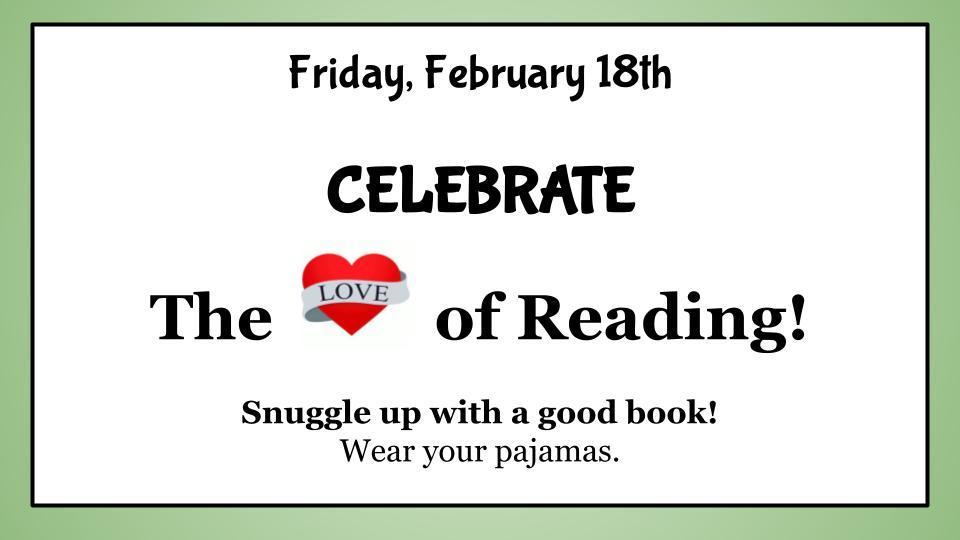 Celebrate The Love of Reading at SCE!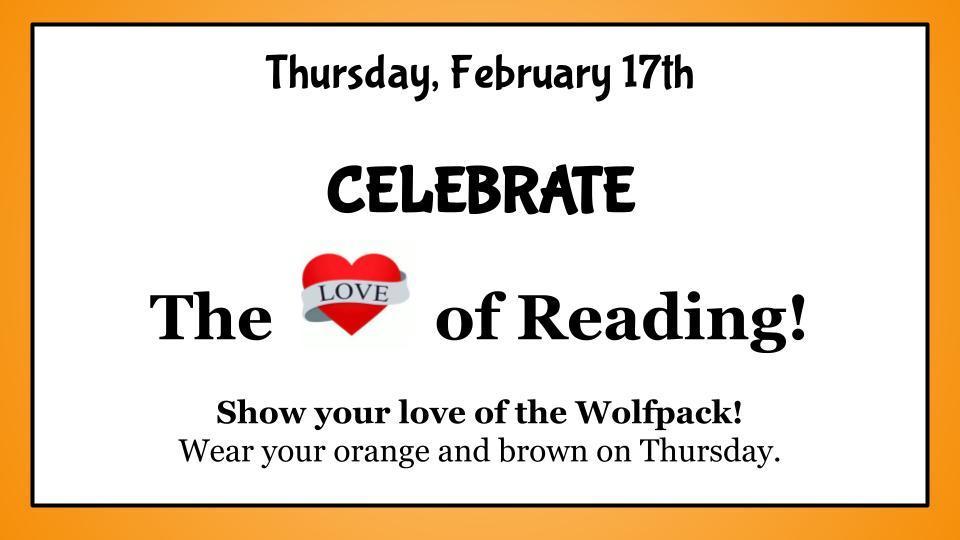 Celebrate The Love of Reading at SCE!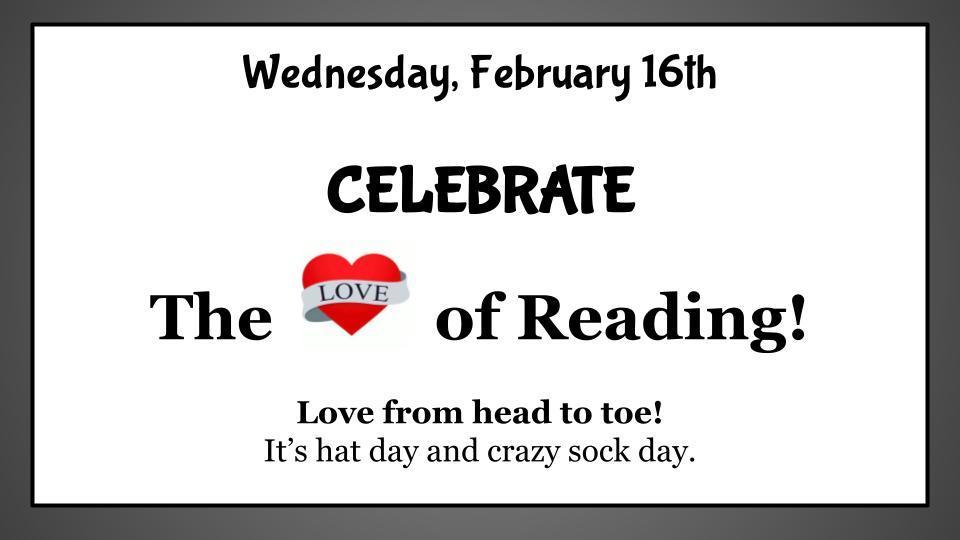 Celebrate The Love of Reading at SCE!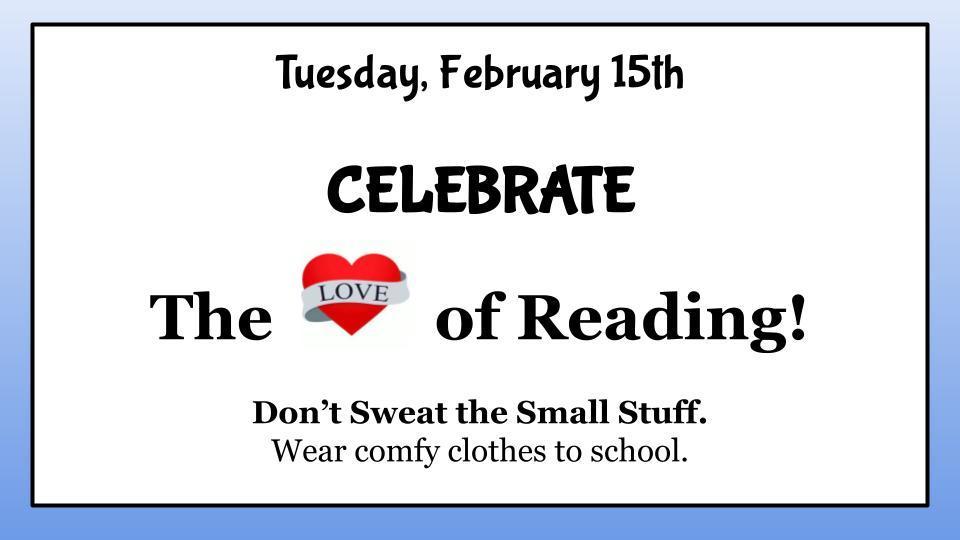 Yearbook Order Deadline Has Been Extended!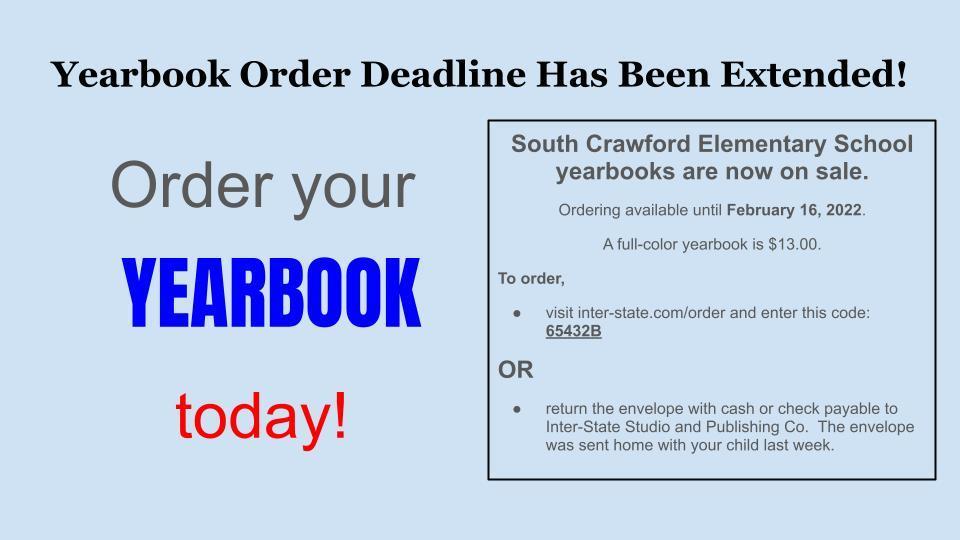 Celebrate The Love of Reading at SCE February 14th!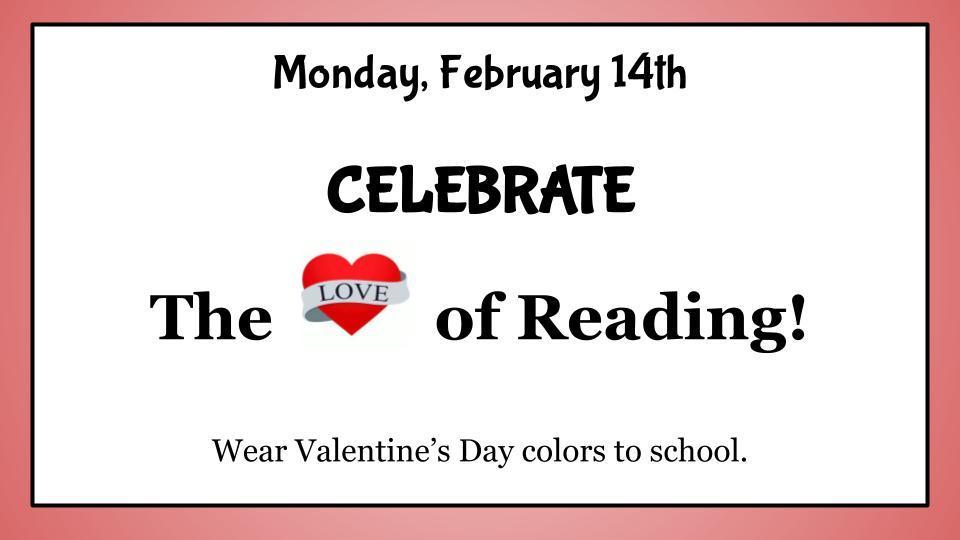 Order your South Crawford Elementary School yearbook!