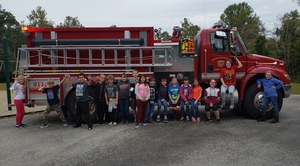 The Leavenworth Volunteer Fire Department visited South Crawford Elementary School to raise fire prevention awareness during the month of October.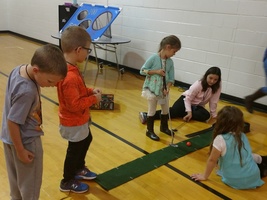 The staff at South Crawford Elementary School is excited to celebrate stellar student performance again this year. On Friday, October 19th, Jim Grizzel spoke to all students about the importance of working hard and following the rules. Students received recognition for top performance in academic achievement, citizenship, and attendance. Students earning all...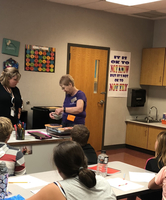 Students were excited to have Margie Edwards, master gardener and retired teacher, deliver monarch caterpillars and chrysalises to their classrooms on Wednesday. Mrs. Edwards raises hundreds of monarch butterflies each year. She visits many classrooms to teach students about the lifecycle of the butterfly and how to care for them. The caterpillars will be cared for...