Mr. Key has conferred with the county commissioners, and they have alerted him that the travel ban will continue for the rest of the week. Therefore, all Crawford County Schools will remain closed for the rest of the week. Students will not have assignments, and staff will not telework. Our makeup days for this week will be the week of March 29th which is the week after Spring Break. The entire week will be virtual days for our students and will serve as our "cool down" week following a long break, as we previously used after Thanksgiving & Christmas, to slow the potential spread of COVID-19.

Information regarding 1095-C Employees and/or Retirees may receive a copy of their 1095-C upon request. You may email Tina Key at
tkey@cccs.k12.in.us
or a written request can be sent to 5805 E. Administration Rd. Marengo, IN 47140. If you have any questions you may call 812-365-2135.



The November 17th, 2020 Board Meeting has been moved to a VIRTUAL meeting through ZOOM.
Crawford County Community Schools Corporation seeks candidates for SUBSTITUTE WORKERS-teachers, cooks, janitors, aides and classroom monitors. All individuals wishing to be considered for substitute work during the 2020-2021 school year must complete an application. Applications for substitute candidates are available at the Office of the Superintendent, 5805 East Administration Road, Marengo, IN 47140 and from the MENU tab under employment from the school website! If you are currently on our substitute list and wish to be removed please call the superintendent's office at 812-365-2135 and let us know.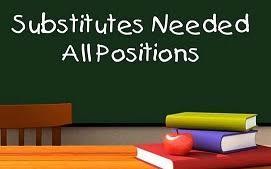 Please see the following update from superintendent Mike Key regarding the return to school in August.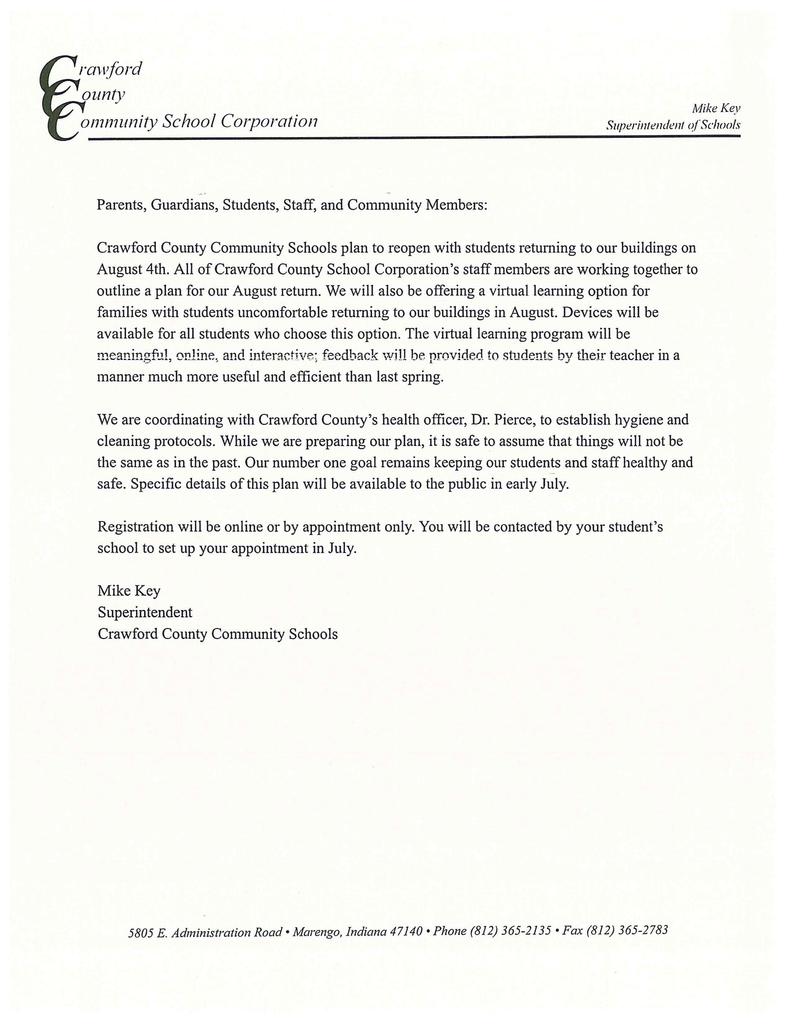 Grab n' Go Meals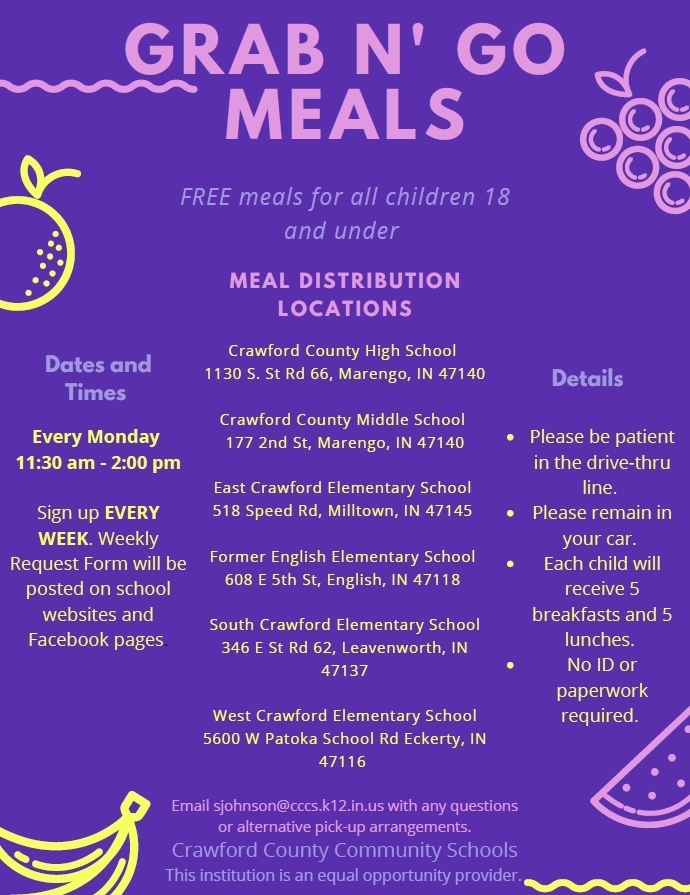 Please fill out this survey if you wish to participate in the school's Food Distribution Program beginning on Monday, March 30th. Surveys needs completed by Tuesday, March 24th to allow for planning time:
https://forms.gle/V4j3paJeL5jjKbFLA

Yesterday afternoon, the governor declared all schools remain closed until May 1st. All appropriate agencies will continue to closely monitor the situation regarding the Coronavirus. We will pass updates as we receive them to you through our call system, website, and social media. The administrative team will be meeting after Spring Break to update our current response to this extended school closure and develop an academic plan to deliver education to our students. In regard to meals being provided by the school, we will need you to fill out a survey so we can provide meals to all children 18 years of age and younger. The survey will be posted on the schools' websites and social media pages this morning. Once we get this information, the plan will be to distribute ten meals a week per child beginning on Monday, March 30th. This will give each child breakfast and lunch for the week. We will do this each Monday, beginning on March 30th, until such time it is no longer needed. Distribution points will be each elementary school, the middle school, the high school, and the former English Elementary. Thank you for your understanding and patience as we navigate this unique situation. We will continually update you, but for now, stay safe and enjoy spring break.