Notice of the Public Meeting is hereby given for October 27th, 2021 at 5:00 P.M at the Crawford County Administration Office for comment on the Ratification of the 2021-2022 Teacher Contract between the Crawford County Community School Corporation Board of Trustees and the Crawford County Teachers Association.


Mr. Key has conferred with the county commissioners, and they have alerted him that the travel ban will continue for the rest of the week. Therefore, all Crawford County Schools will remain closed for the rest of the week. Students will not have assignments, and staff will not telework. Our makeup days for this week will be the week of March 29th which is the week after Spring Break. The entire week will be virtual days for our students and will serve as our "cool down" week following a long break, as we previously used after Thanksgiving & Christmas, to slow the potential spread of COVID-19.

Information regarding 1095-C Employees and/or Retirees may receive a copy of their 1095-C upon request. You may email Tina Key at
tkey@cccs.k12.in.us
or a written request can be sent to 5805 E. Administration Rd. Marengo, IN 47140. If you have any questions you may call 812-365-2135.



The November 17th, 2020 Board Meeting has been moved to a VIRTUAL meeting through ZOOM.
Crawford County Community Schools Corporation seeks candidates for SUBSTITUTE WORKERS-teachers, cooks, janitors, aides and classroom monitors. All individuals wishing to be considered for substitute work during the 2020-2021 school year must complete an application. Applications for substitute candidates are available at the Office of the Superintendent, 5805 East Administration Road, Marengo, IN 47140 and from the MENU tab under employment from the school website! If you are currently on our substitute list and wish to be removed please call the superintendent's office at 812-365-2135 and let us know.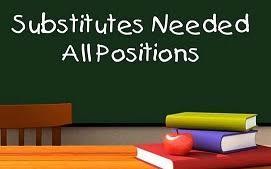 Please see the following update from superintendent Mike Key regarding the return to school in August.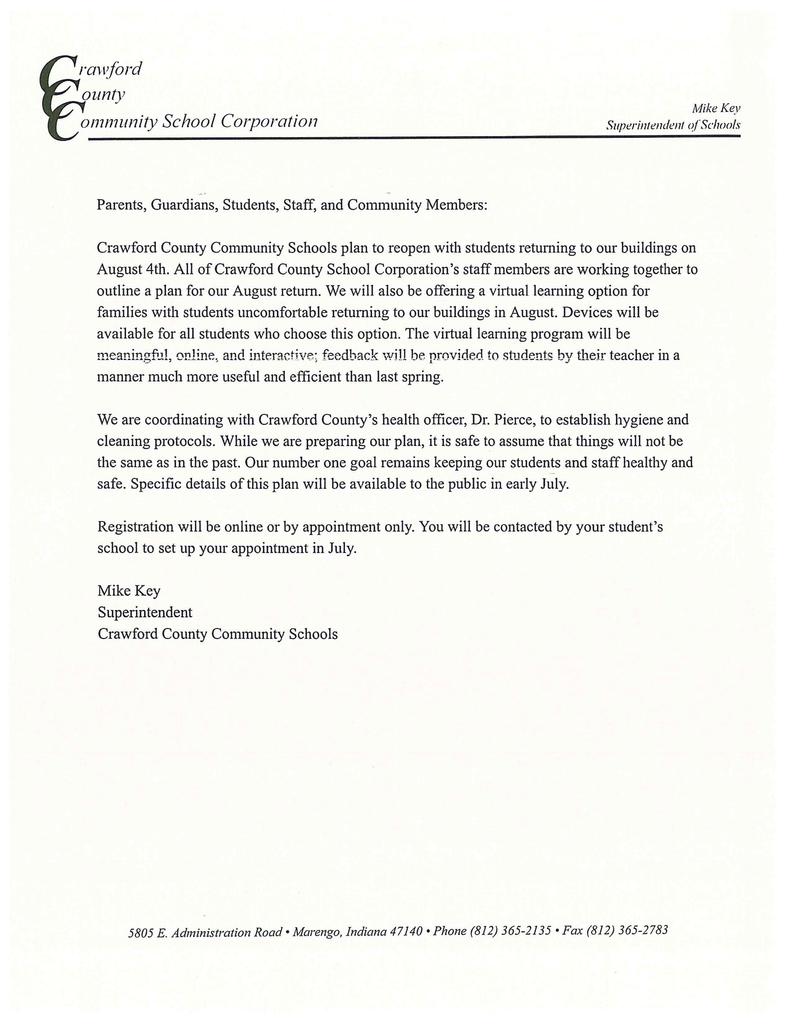 Grab n' Go Meals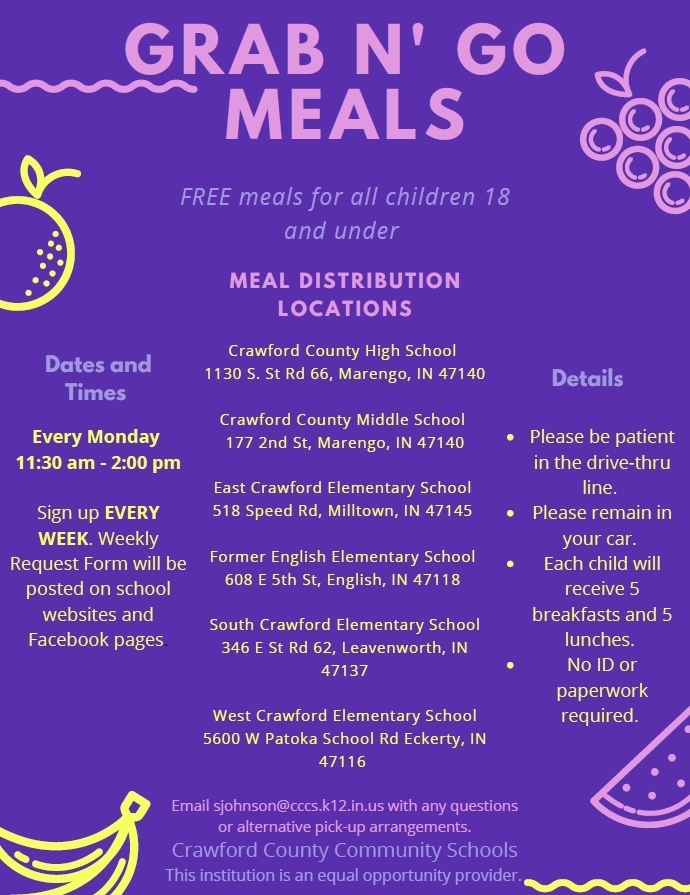 Please fill out this survey if you wish to participate in the school's Food Distribution Program beginning on Monday, March 30th. Surveys needs completed by Tuesday, March 24th to allow for planning time:
https://forms.gle/V4j3paJeL5jjKbFLA